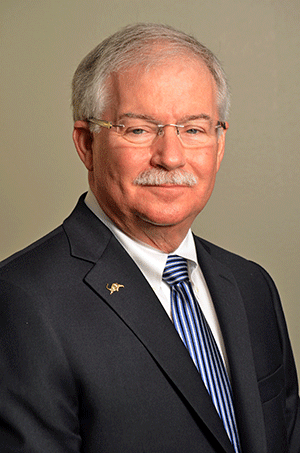 Mike Marks co-founded IRCG in April 1987. He began his consulting practice after working in distribution management for more than 20 years. Over the years, his narrow focus in B2B channel-driven markets has created an extensive number of deep executive relationships within virtually every business vertical in construction, industrial, OEM, agricultural, and healthcare.
Mike has led project teams that improve market access by aligning resources to growth opportunities serving manufacturers, dealers and distributors. Clients have ranged from small privately owned firms to many of the industry's market share leaders. Ownership structures have included owner-operators, private equity, ESOPs and publically traded firms. Mike is proud of the team's work and the confidence clients have shown with additional project work.
He has written extensively and is frequently quoted on many industry issues. He has substantial board experience on both public and private distribution firms. His contributions to the field include serving multiple terms as a Research Fellow with the National Association of Wholesaler-Distributors, permanent faculty at Purdue University's University of Innovative Distribution, eight years as Graduate Adjunct Faculty in the Industrial Distribution Program at Texas A & M University and rendering several precedent-setting expert opinions in contract disputes between manufacturers and distributors.
Prior to forming IRCG, Mike held the position of Executive Vice President at Lex Electronics, an $800 million vertically integrated electronics distributor in Stamford, CT. Mike's path to management in his early career was through increasing responsibilities in sales and sales management. He also completed a tour of duty as a manufacturer's representative.
Download Mike's Speaker Profile, which includes topics to customize for your group.
"In reviewing our meeting evaluation, you are once again our highest-rated presenter. In fact, I would say you are probably our highest-rated presenter of all time."- Association Executive
Mike's speaking engagements have included webinars, workshops, technical sessions for management-level audiences, strategic sessions for executive-level audiences and keynote speeches.

Here's a recent panel discussion on the future of the electrical distribution industry, moderated by Mike in May 2015 at the NAED Annual Conference: