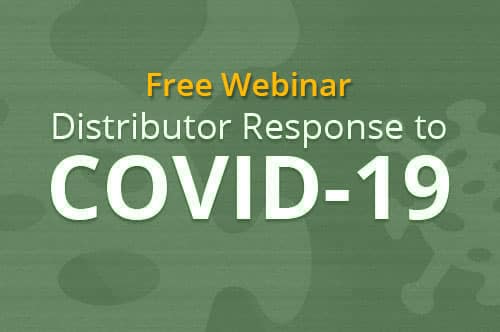 Hear MDM's Tom Gale and IRCG's Mike Marks talk with Dan Hill, CEO of Würth, about the company's winning strategy.
During this edition of MDM LIVE, we have an in-depth discussion about how Würth was prepared and ready to meet quickly evolving customer needs while many businesses scrambled to adjust to the realities of 2020. In fact, the company went from being one of the resources its clients call to the first resource, according to CEO Dan Hill. How did they make it happen—and where is the distribution leader headed next?
This webinar is part of a series from MDM LIVE, connecting with distribution leaders to share how they are addressing the impact of COVID-19, what they are hearing from customers and how they are planning.
This event is made possible by MDM's 2020 Sales GPS Conference: Zilliant, Conexiom, PROS, Vistex, Digi-Key and SPARXiQ.