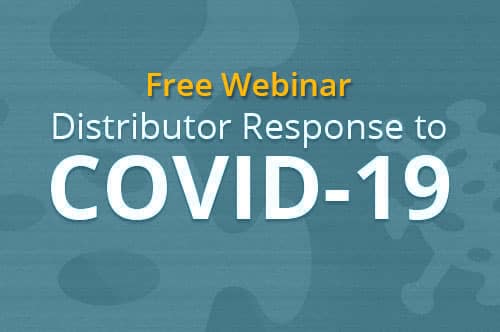 Hear from MDM's Tom Gale and IRCG's Mike Marks as they talk with the winners of MDM's 2020 Future Leaders Awards.
During this edition of MDM LIVE, we talked with the Future Leader Award winners about their vision of the industry's future. Listen in to the vibrant conversation with Dane Anderson, VP of Operations and Business Administration at Forney Industries, Christina Nielsen, Director of Government Accounts North America at Lawson Products and Mike Powers, Director of e-Commerce and Digital Marketing at Alaska Rubber Group.
This webinar is part of a series from MDM LIVE, connecting with distribution leaders to share how they are addressing the impact of COVID-19, what they are hearing from customers and how they are planning.
This event was made possible by MDM's 2020 Sales GPS Conference: Zilliant, Conexiom, PROS, Vistex, Digi-Key and SPARXiQ.