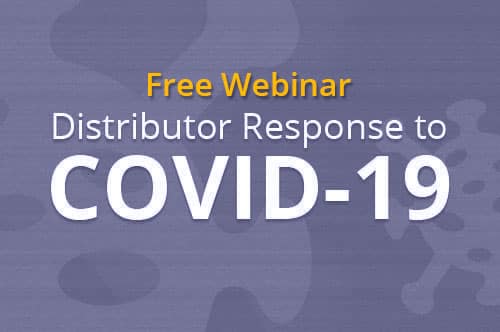 Hear from MDM's Tom Gale and IRCG's Mike Marks as they talk with Mike DeCata, president and CEO of Lawson Products Inc., a $370 million Chicago-based national distributor of MRO products.
During this edition of MDM LIVE, we check in with DeCata on how Lawson's team, customers and suppliers have been handling the pandemic and how things look as we start the fourth quarter. We also ask him about the company's key strategic shifts in 2020, the role that culture plays at Lawson and his strategic priorities and outlook for 2021. Lawson is currently in the process of integrating a $35.3 million acquisition it pulled off during the coronavirus crisis and we'll find out why the company moved forward with this deal and why Lawson's approach to M&A hasn't wavered during this time.
This webinar is part of a series from MDM LIVE, connecting with distribution leaders to share how they are addressing the impact of COVID-19, what they are hearing from customers and how they are planning.
This event is made possible by MDM's 2020 Sales GPS Conference: Zilliant, Conexiom, PROS, Vistex, Digi-Key and SPARXiQ.