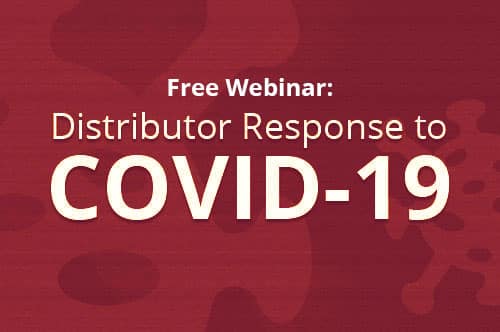 In this September 25 MDM LIVE MDM's Tom Gale and IRCG's Mike Marks discuss innovative ways distribution leaders are creating new value propositions for their customers and carving out stronger competitive differentiation for 2021.
During this edition of MDM LIVE, we share what we are hearing from a wide range of distribution sectors, and we also talk with Scott Bebenek, Vice President of industrial buying group IBC. Their unique business model positions IBC to drive new business to its distributor members, and remove transactional costs between distributors and approved suppliers from the supply channel. Scott was formerly president of IDI, a Canadian-based purchasing co-operative dedicated to leveling the playing field for independent distributors in Canada's industrial, safety, power transmission/bearings and fluid power markets.
This webinar is part of a series from MDM LIVE, connecting with distribution leaders to share how they are addressing the impact of COVID-19, what they are hearing from customers and how they are planning.
This event is made possible by MDM's 2020 Sales GPS Conference: Zilliant, Conexiom, PROS, Vistex, Digi-Key and SPARXiQ.