Supply Chain Resiliency – The Forces Reshaping Channel Partnerships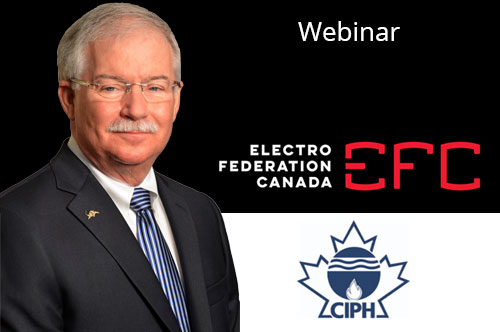 Electro Federation Canada and the Canadian Institute of Plumbing & Heating are teaming up to feature our own Mike Marks for this timely webinar on Thursday, February 18 at 1:00 PM EST to discuss how the post-pandemic shift is shaping up.
Previously, Mike Marks helped EFC create the top 10 lists of best and worst trading practices between manufactures and distributors. Now, he's returning to offer perspective on dealing with the accelerated changes brought on by the pandemic. Mike's framework for executive teams will help evaluate the external environment, seek out opportunities, avoid threats, and promote supply chain resiliency during what is likely to be another tumultuous year.
The pandemic has condensed five years of the digital adoption progress into a matter of months. Register to learn practical tools on how to manage the impact of this major transformation:
Early bird pricing: $129 + applicable taxes (available until January 28th)
Regular pricing: $179 + applicable taxes (available after January 28th)