Each week, we'll be tracking a snapshot of year-over-year distributor revenue with our Pandemic Revenue Index (PRI). The index was created in March 2020 to try and provide a contemporaneous view on prevailing business conditions as the coronavirus began disrupting business. The index is made up of wholesale distribution companies in different industry verticals across the United States. Participants include companies with local and national footprints. The sample size for the week of February 15-February 19 is 13 firms.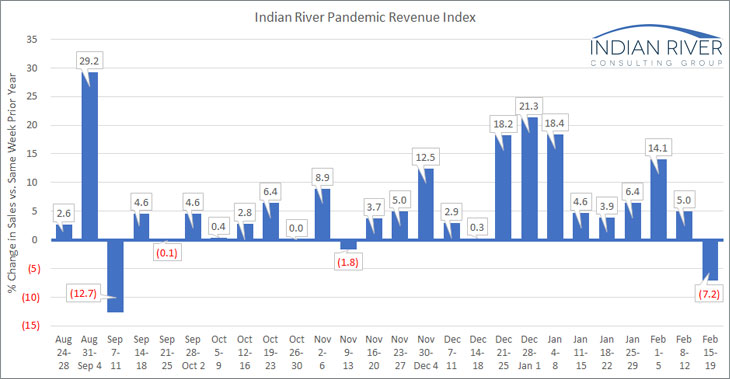 What is likely the result of nationwide weather issues, the index fell 7.2% compared to the same week in 2020. Those with operations in Texas were especially hard hit.
Only four respondents reported increases ranging from mid-single digits to 21% while nine companies saw declines ranging from 1% to 42%.
As we near the one-year anniversary of the index, we'll be publishing some of the trends we've seen for the past 12 months as we wind the index down.