Download insights from IRCG's experts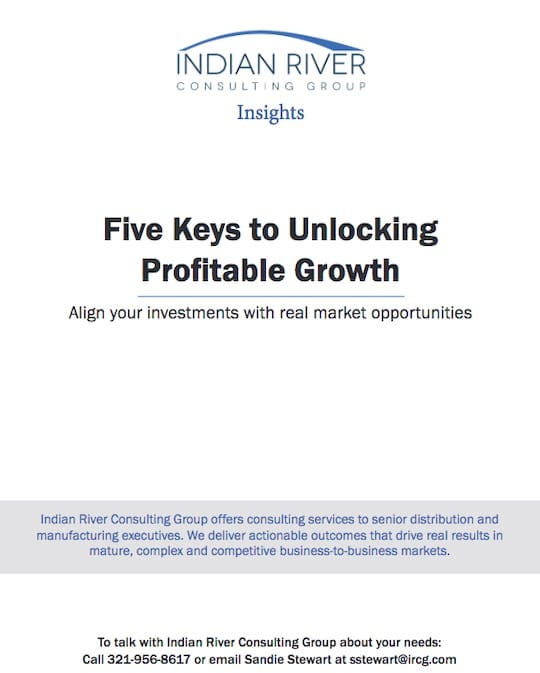 Five Keys to Unlocking Profitable Growth

A market access strategy provides a framework for distributors to align their investments with real opportunities for growth.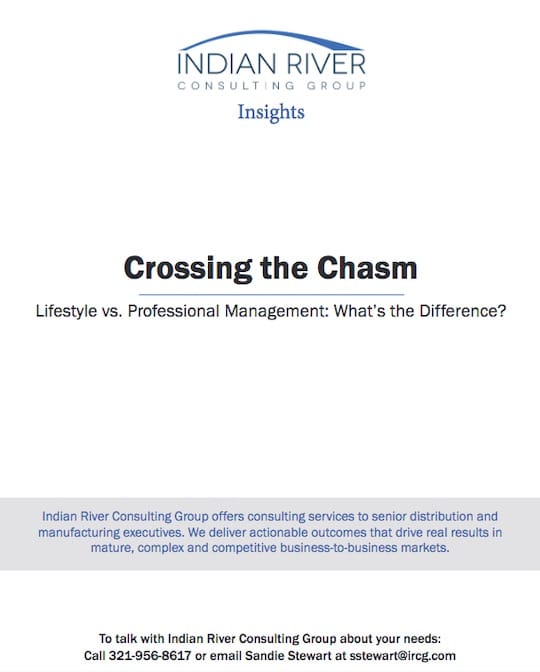 Crossing the Chasm: Lifestyle vs. Professional Management: What's the Difference?

Many distributors have faced or are facing the challenge of deciding whether they want to transition from the classic lifestyle business management that evolved from the entrepreneurial roots of their companies to professional management.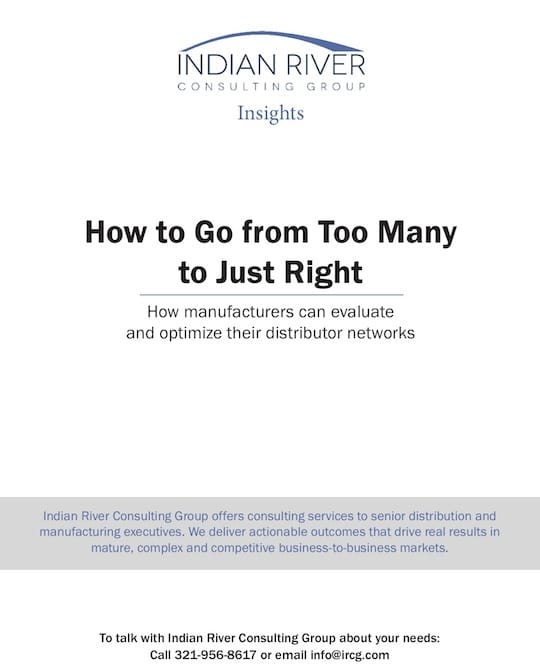 How to Go from Too Many to Just Right: How manufacturers can evaluate and optimize their distributor networks.
Manufacturers are always struggling with whether or not they have the right distribution plan. They want to understand if they have the right number of distributors and if the distributors that they have can meet their needs. At Indian River Consulting Group we recommend a four-step process to help manufacturers properly evaluate and optimize their distributor network.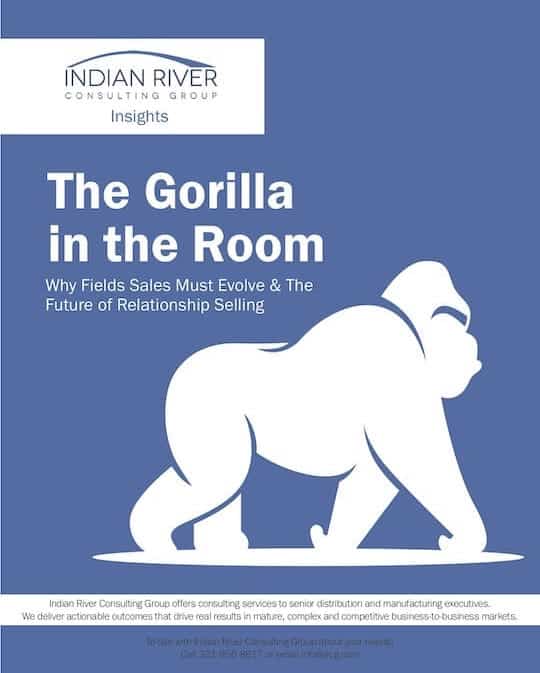 The Gorilla in the Room: Why Field Sales Must Evolve & The Future of Relationship Selling
How customers buy is challenging the traditional role, function and purpose of the distributor field sales position. But many distributors have resisted changing their approach to sales for fear of losing sales reps, customers or both to the competition.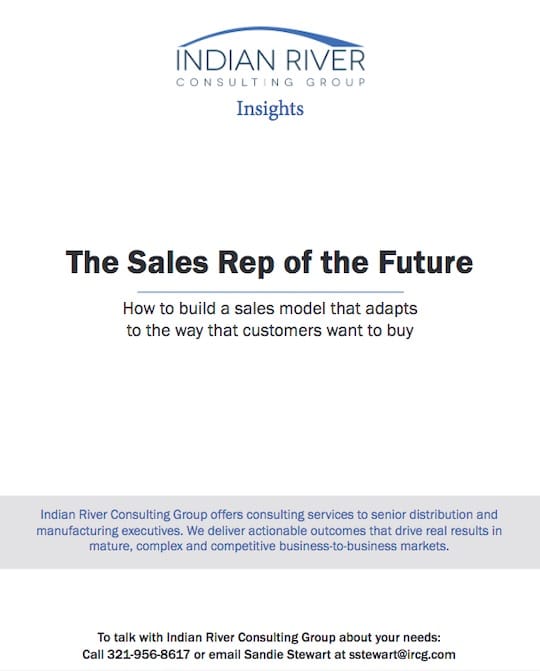 The Distribution Sales Rep of the Future: How to build a sales model that adapts to the way that customers want to buy
Most wholesale distribution field sales reps are still doing things the same way they were done back in the '70s. And most incentive plans are still based on a percentage of gross margin generated within the rep's assigned customer base. All of this takes place despite the fact that how customers buy is changing. So why has the field sales function remained largely unchanged? How can you ensure the money you're spending on field sales reps is being spent wisely?