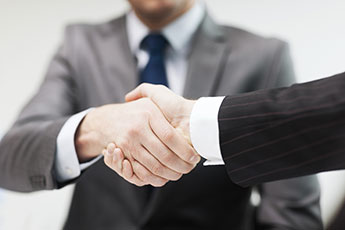 Why think about strategy now?
You've spent years molding your organization and building a culture. But now you need to do something fundamentally different. The risk and costs of change are tangible, but the upside is fuzzy. As a result, few companies take a chance. If you're stuck – but ready to move forward – our process enables you to get unstuck quickly and definitively.
The rising impact and risk of major ongoing disruptions in B2B channel-intensive markets remind you that there are unique challenges and pressures in this set of market channels. An effective strategy must recognize these subtle but critical market drivers:
The critical need for digital transformation
Shifts around sales enablement
Rising use of analytics
Innovations in talent management
The pandemic has accelerated these challenges, pushing five years of progress in a half a year.
Added to these challenges are continued industry consolidation, rising channel conflict from Internet-only players, and the perennial issue of rising costs and margin pressures.
Why our process is different
Most of our clients know how to execute well but have uncertainty around developing alternatives for their businesses. We specialize in helping distributors and manufacturers accurately diagnose problems and identify risk-bound alternatives so that they can take their next steps confidently.
Our process does not include the activities that are often considered strategy. Meetings and brainstorming sessions may generate enthusiasm and ideas, but they are unlikely to drive sustained action or change on their own.
The hockey-stick forecast never develops.
Mission statements help to define a vision, but they don't address the market realities that determine whether any of the lofty goals are actually achievable. Diving directly into budgeting or planning without considering the "big picture" may simply reinforce established habits and cherished beliefs.
The IRCG approach to strategy connects all the pieces together into a powerful, streamlined methodology. It is a proven way to generate sustained competitive advantage and profitability. The process directly addresses the toughest challenges such as:
finding reliable sources of profitable growth;
creating the competitive advantage necessary to generate appropriate financial returns, ensuring the right executive team;
driving real accountability for performance;
and providing proper long-term governance.
How does our approach work?
From the first conversation, we work within bounds of a clear non-disclosure agreement (NDA). Our output drives market-sizing efforts and an assessment of market gaps and competitive advantage.
The resultant strategy is developed and owned by the client executive team and the ongoing management and review process is in place. The strategy is formally approved by the client's board of directors and the execution is built into the process.
If you are considering potential partners to help develop your strategy, we would be happy to tell you more about our process. Give us a call at 321.956.8617.
Download our latest articles on business/strategic issues for distributors: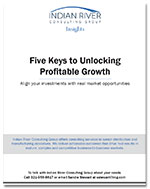 Five Keys to Unlocking Profitable Growth

A market access strategy provides a framework for distributors to align their investments with real opportunities for growth. Read now.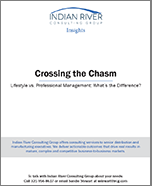 Crossing the Chasm: Lifestyle vs. Professional Management: What's the Difference?

Many distributors have faced or are facing the challenge of deciding whether they want to transition from the classic lifestyle business management that evolved from the entrepreneurial roots of their companies to professional management. Read now.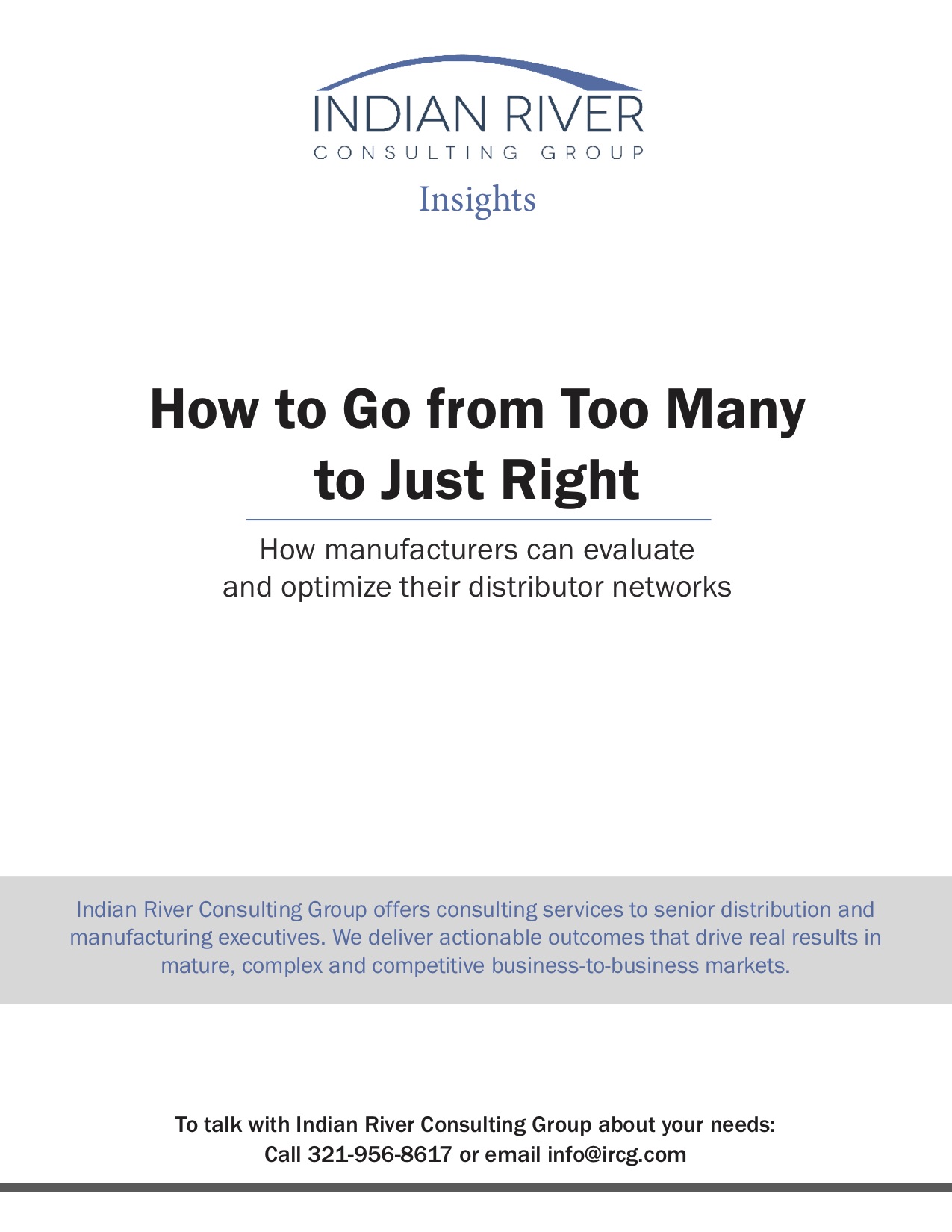 How to Go from Too Many to Just Right: How manufacturers can evaluate and optimize their distributor networks.
Manufacturers are always struggling with whether or not they have the right distribution plan. They want to understand if they have the right number of distributors and if the distributors that they have can meet their needs. At Indian River Consulting Group we recommend a four-step process to help manufacturers properly evaluate and optimize their distributor network. Read now.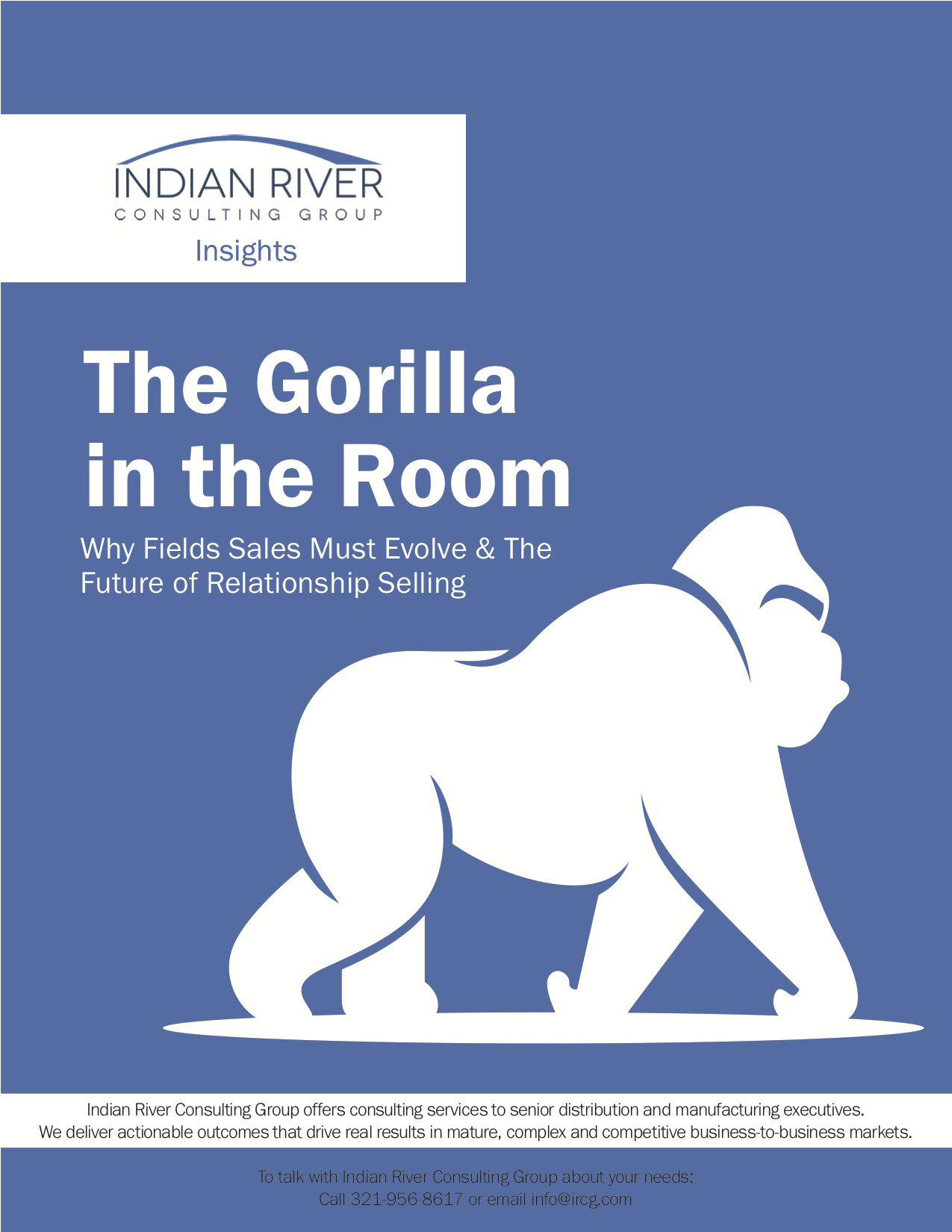 The Gorilla in the Room: Why Field Sales Must Evolve & The Future of Relationship Selling
How customers buy is challenging the traditional role, function and purpose of the distributor field sales position. But many distributors have resisted changing their approach to sales for fear of losing sales reps, customers or both to the competition. Read now.