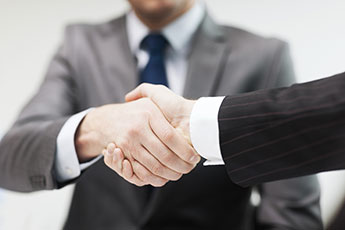 You've spent years molding your organization and building a culture. But now you need to do something fundamentally different. The risk of change is tangible, but the upside is fuzzy. As a result, few companies take a chance. If you're stuck – but ready to move forward – our process enables you to get unstuck quickly and definitively.
Invite us to your next private executive conversation to get started.
Most of our clients know how to execute well, but have uncertainty around developing alternatives for their businesses. We specialize in helping distributors and manufacturers accurately diagnose problems and identify risk-bound alternatives so that they can take their next steps confidently.
The most common approach our clients take is hiring us for a couple of days for a disciplined and well-prepared conversation within the bounds of a clear non-disclosure agreement (NDA). Email us at info@ircg.com to learn more.
Give us a call today to learn more: 321-956-8617
Download our latest articles on business/strategic issues for distributors: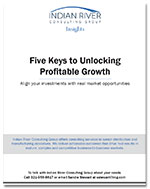 Five Keys to Unlocking Profitable Growth

A market access strategy provides a framework for distributors to align their investments with real opportunities for growth. Read now.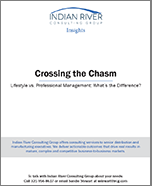 Crossing the Chasm: Lifestyle vs. Professional Management: What's the Difference?

Many distributors have faced or are facing the challenge of deciding whether they want to transition from the classic lifestyle business management that evolved from the entrepreneurial roots of their companies to professional management. Read now.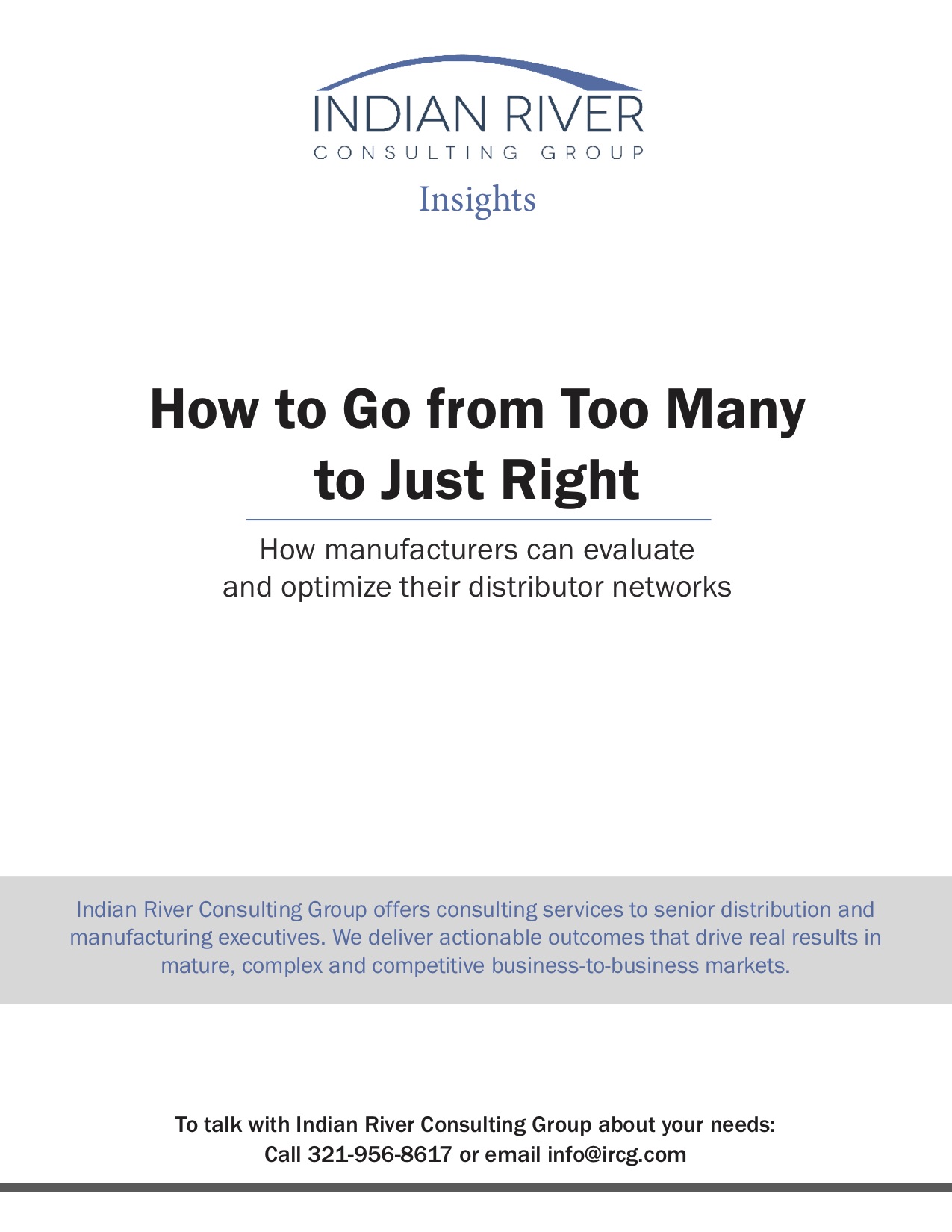 How to Go from Too Many to Just Right: How manufacturers can evaluate and optimize their distributor networks.
Manufacturers are always struggling with whether or not they have the right distribution plan. They want to understand if they have the right number of distributors and if the distributors that they have can meet their needs. At Indian River Consulting Group we recommend a four-step process to help manufacturers properly evaluate and optimize their distributor network. Read now.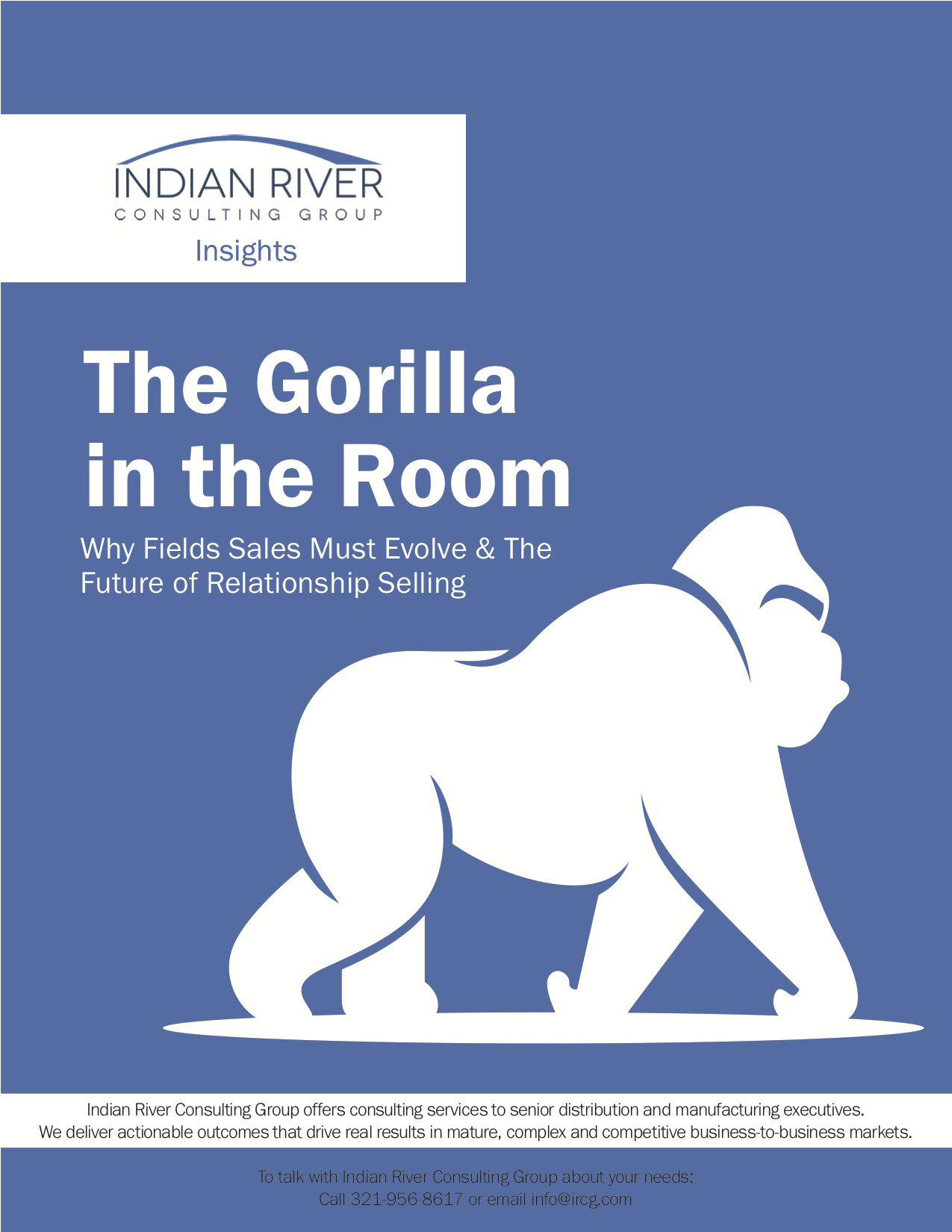 The Gorilla in the Room: Why Field Sales Must Evolve & The Future of Relationship Selling
How customers buy is challenging the traditional role, function and purpose of the distributor field sales position. But many distributors have resisted changing their approach to sales for fear of losing sales reps, customers or both to the competition. Read now.