To Thrive in a Changing Market, Know Your Customers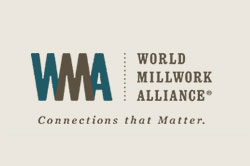 This article was recently published by the World Millwork Alliance in their Millwork & More magazine.
Disruption is probably the one constant in today's market. There are some companies that thrive in this climate of change, though, and those are businesses whose leaders know how to adapt, be agile, and play to win. If you're playing to not lose, your game may already be over.
For many distributors, the reflexive response to market uncertainty and the age of Amazon is to pour more money into the outside sales force. But that may not be the smartest investment. Instead, today's high-performing distributors are investing in technology that helps them tailor sales and marketing to fit the needs of various customer segments. And in doing so, they not only save money, they create happy customers – and happy customers mean growing market share.
Some distributors, however, invest in the technology, and then think their work is done. But the value of technology is not in the data it produces, but in how you and your sales team use that information.
Think of the data as the seed that grows the oak tree.
For example, some customers are concerned only with price. Others, though, value product variety or customization, while others appreciate extended credit, or being able to call with questions any time of the day or night to get answers. And yes, some still value that personal relationship with a sales rep.
Data can tell you which customer is which. You add value to that data by putting that knowledge to work for you in how you build your relationship with the customer.
Once you're armed, deploy your existing sales force more wisely, directing them to high-potential opportunities. Then, sales teams can use the data you've collected to craft the right conversation for the customer.
Many distributors would rather focus on what they consider the more exciting portion of the customer relationship: selling. But if your outside sales rep is spending time writing up quotes, providing product information, managing returns and handling supplier issues for existing customers – you're not alone. When working with distribution companies, we usually find that more than 20 percent of accounts assigned to an outside sales rep could easily be moved to another lower-cost function, such as inside sales, customer service or even an automated or online system.
With this in mind, realign your sales resources to each customer segment's needs, preferences and growth potential. Consider geography, market segment, service output, amount of travel required, and so on. Also consider whether your sales reps are primarily fulfilling demand that already exists or creating demand by showing how a product or service improves productivity or shaves costs.
What that means in your company depends on your company, your industry and your customers' needs. In general, the goal is to narrow the role of the field sales rep to one that is focused on new business development and demand creation.
This may lead to the creation of new specialized selling roles, such as product specialist.
If distributors start viewing technology and analytics as tools to support a multichannel strategy and drive better customer service — rather than a way to replace people with gadgets – they can drive growth by lowering expenses and enhancing the customer experience, at the same time.
Be intentional about investments in digital, and smart about how you use data you collect. Prioritize your customers' needs, listen to your customers, and then deploy resources based on what they want and need. Then you'll be playing to win.