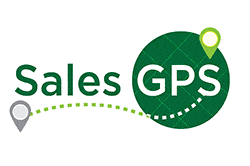 We're outgrowing the traditional self-directed sales role, which is costly and ineffective in this new market environment.
Join IRCG, Modern Distribution Management and your peers at Sales GPS on March 1-2 in Austin, TX, to reimagine the distribution sales model, and get the tools you need to transform your business to one that is more responsive to rapidly changing customer needs. We've kept it short at 1.5 days but packed with critical information you'll need to leverage e-commerce, CRM and analytics to build a competitive advantage for the future.
Register or learn more about Sales GPS here. The early-bird discount ends Dec. 15.
Read more about how the B2B field sales role is changing in this blog post for MDM: Will the B2B Field Sales Role Disappear?
Watch this video to learn more: