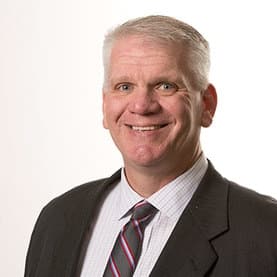 Charley Hale, former CEO of industrial distributor FCX Performance, will be the keynote speaker at the Distribution M&A Executive Workshop, to be held Oct. 9-11, 2017, in Austin, Texas.
During his FCX tenure, Hale was the architect of an aggressive mergers and acquisitions strategy, managing 25 acquisitions for this super-regional leader in the flow-control distribution market. Hale helped to grow FCX Performance from a $15-million regional distributor to a more than $350-million business with near-national market coverage.
At the Distribution M&A Executive Workshop, Hale will present "M&A Best Practice: What I Wish I Knew 20 Years Ago!"
Indian River Consulting Group, a consulting firm specializing in wholesale distribution, has partnered with MDM to offer the 1-1/2 day, hands-on workshop for distributors.
"Most distribution verticals are experiencing consolidation, and those that haven't are ripe for it. Distribution executives who attend this workshop can expect to take their transaction capability to the top-quartile of competency thanks to the inside information they'll get," said Mike Marks, IRCG's managing partner. "Not only will distributors get the opportunity to share with and learn from other distributors, they'll hear from Hale and other speakers, who have decades of experience in distribution-specific M&A."
Session leaders include:
Mike Marks, managing partner, IRCG
Brent Grover, managing partner, Evergreen Consulting Group
Tom Gale, president/publisher, Modern Distribution Management
Jason Kliewer, managing director, R.W. Baird
Joseph Pease, chairman, Pease & Associates CPAs
Jim Miller, principal, Supply Chain Equity Partners
Mike Emerson, partner, Indian River Consulting Group
Attendees will get a 10,000-foot view of the distribution M&A market and strategy, as well as the nuts and bolts, with sample documents and tips on due diligence, M&A deal-financing alternatives and best-practice post-deal integration plans.
Learn more or register now at distributionmaworkshop.com. Slots are filling up fast!