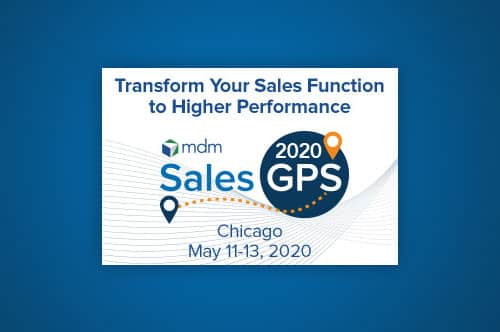 This May, IRCG's Mike Marks and Mike Emerson will be participating once again in the Sales GPS conference in Chicago, Ill. This one-and-a-half-day conference is geared toward helping top-level wholesale distribution executives find transformative solutions in today's market.
Speakers will address challenges such as shrinking margins, commodification, digital commerce, ballooning customer costs-to-serve, outmoded sales organizations and powerful competitors. Participants will leave with practical solutions for improving sales and financial performance and increasing customer satisfaction in today's rapidly evolving, highly competitive marketplace.
Marks will present sessions titled "High Performance Distribution Sales Models–What's New This Year," and "How to Innovate Your Sales Compensation Plan."
In a series, Emerson will present a workshop on the second day: "The Innovative Sales Comp Roadmap Mini-Workshop." Emerson will touch on how to integrate digital tools and traditional ABC methods into modern sales compensation, comparing management and self-driven programs.
Learn more and register today at https://salesgps.mdm.com/.