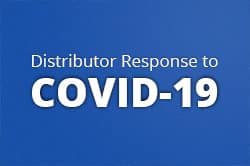 IRCG Managing Partner Mike Marks joined Modern Distribution Management for another live webinar on April 10, 2020 event on how distributors can respond to the COVID-19 crisis.
Hear real-time tactics distributors are using in this unprecedented market shift. On this webinar:
We have the latest updates, more on financial and M&A impacts, and distributors sharing what they are doing to stay future-focused as conditions continue to change daily.
This webinar is part of a weekly series from MDM LIVE, connecting with distribution leaders to share how they are addressing the impact of COVID-19, what they are hearing from customers and how they're planning.