The 2 Areas of Business Distributors Must Focus On If They Want to Win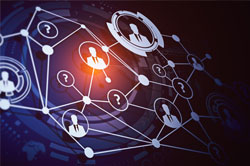 There are two trends distributors should be paying close attention to in today's market. One is understanding the role of technology, and the other is attracting and retaining talent.
Attracting & Keeping Talent
While it can't be denied that recruiting qualified talent is no easy feat, millennials do get a bad rap. They're accused of being lazy, self-serving and entitled. At a minimum, this viewpoint is misrepresentative. There's always been tension between the way "things used to be" from the experience of more mature leaders and "how it is today" from the mindset of younger professionals. That hasn't changed.
The truth is, millennials want the same things we wanted at their age, but they happened to grow up witnessing their parents work long hours only to be let go by their corporate employers, regardless of their company loyalty. Today, millennials carry the burden of staggering student loan debt and know they're not going to be at the same company forever. So, they want to know: What can you teach me? What are you going to do to help prepare me for the next job?
Distributors must revisit their recruitment strategies to reflect these questions. Training and education opportunities must remain at the top of this list. It doesn't end there. Compensation packages alone aren't enough to lure potential applicants; they want to work for a company that values work-life balance and prioritizes social responsibility. Like it or not, that's the truth.
In terms of retaining top sales talent, there are additional considerations. Instead of throwing them to the wolves as was common in our day, build them a playbook. Consider each employee as part of the team and teach them the plays they need to win. Specialize your sales team. Give each player their own job, their own function on the field based on their experience and their ability. This will free up your most expensive workers to do the most valuable work at the greatest return. There's no reason your top-performing salesperson should be doing inventory counts.

Using Technology and Data to Add Value
Along with securing top talent, it's no secret that technology and data are driving the future –but the value is in how you use it. Managing data through effective partner relationship management (PRM) software systems is one way to do that. PRMs are combinations of strategies, software and web-based capabilities that can help streamline business processes and improve channel partner relationships. It's difficult to recommend one software over another, as they can provide much different benefits and range significantly in cost, but distributors should look for certain features. Partner Relationship Management software should:
Share information consistently for improved communication
Track channel partner training and progress
Customize marketing collateral
Onboard, train and track results for channel partners
Streamline internal processes and more
Artificial intelligence (AI) is another tool that distributors should invest in as a way to better understand customer needs, improve engagement and drive profits through increased efficiency and productivity. The world is changing every day and data is changing with it. The quicker distributors familiarize themselves, the quicker they will able to capture this data and use it to make data-driven decisions. The next logical step is to bring in a data scientist that can track and analyze this information to make better decisions about how and where people spend their time.
Rather than throwing money at the latest and greatest software, invest in effective technology that can collect data that will help predict customer needs, anticipate market fluctuation and make better business decisions. Then attract and hire people with strategies designed for today, instead of relying on outdated practices rooted in the past.
Distributors must know that if they continue to play with the old set of rules, they will lose.