The Value of Data is in How You Use It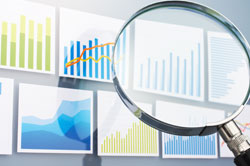 Distributors who are thriving – and there are many -- in today's digitally driven market are those who play to win and not to lose. But adopting a winning strategy doesn't mean throwing money at a bigger sales team or at new technology.
Distributors who are successful today and will continue to be successful in the future are those who invest in technology that can collect relevant and insightful customer data. And then they are smart about using that data to make strategic decisions and deploy resources wisely.
Read more in my latest guest post for the National Association of Wholesaler-Distributors: The Best Strategy for Staying Competitive: Be Proactive